Wed., Oct. 12, 2011, 1:55 p.m.
Edinger Addresses Nepotism Issue
Originally posted at 12:47 p.m.
Councilman Ron Edinger just emailed this message re: an accusation being made that he used his position to gain city employment for his grandchildren: "After many years of my family and me serving the citizens of Coeur d'Alene, I find myself forced to come to the public with this announcement. There is a law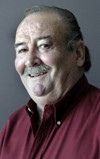 titled (18-1359, Using Public Position for Personal Gain) that was enacted in 1990. The law contains the provision that "no member of a council member's family or mayor may be appointed or employed by the city with which the salary or wages are paid from the general fund." With that said, for many years two of my grandsons have worked part-time within the city and for the last two summers a third grandson has worked seasonally for the street department. My grandsons were never appointed or hired by me; my family has always assumed that they could always apply as well as any other citizen in this community for these part-time positions. I have never, let me repeat, never used my position to further the aspirations of any employee of the city including those of my grandsons. Unbeknownst to them or me, they were ineligible for employment." More here.
Reaction?
---
---