Wed., Oct. 12, 2011, 10:30 a.m.
Nielsen Shakes Up Bonner Courthouse
He rode into office on a wave of anti-government, anti-spending sentiment in the county and it's not hard to see that Bonner County Commissioner Mike Nielsen sees himself mounted on a white steed, the appointed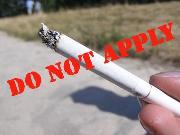 "savior" of the people from a government that would hold them down. "Friendship stops where the county business starts," he thunders as he wields his sword against Blue Cross of Idaho, smokers, the county fair, popular local insurance agent Dan Taylor, fat people, longtime county clerk Marie Scott, the 4-H program, printing costs, the Bonner County Historical Society and Museum, and his fellow commissioner Lewis Rich. Reminiscent of the "band of brothers" ethos, however, this Alaskan retiree who spent almost three decades in law enforcement has stayed the sword from the sheriff's department/Trish Gannon, River Journal. More here. (SXC photo: Michal Zacharzewski)
Question: Impression of Nielsen?
---
---