Wed., Sept. 7, 2011, 10:07 a.m.
Foes: Build A Park, Not Just Parking
The Team McEuen public presentations of their "McEuen MASTER" was shown with many wondrous amenities - things many of us would love to see. Just one problem ... we aren't getting the things most people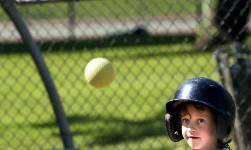 are expecting to see. We are not getting an upgraded park... we are getting a very expensive under street Parking Garage and mass phase I grading - which will reshape the entire area ... forever. (Come to think of it .... we don't remember Parking facilities, boat launch removal, a maintenance shop for city vehicles as being part of the slideshow photos or questions on Team McEuen's survey...do you?) What happened to all of the actual park items? Those items are now on a separate "a la carte" list to be possibly completed "later" as the budget allows or as donations or corporate sponsors develop/Rita Sims-Snyder & Julie Clark, Coeur d'Alene Press. More here. (SR file photo: Kathy Plonka)
Question: What's wrong with increasing park space by building a multi-level garage on the north side of Front Street?
---
---