Fri., Sept. 30, 2011, 9:35 a.m.
OpenCDA: Kelso/Brannon File Appeal
Don't look now, but Coeur d'Alene attorney Starr Kelso has filed a brief appealing the 1st District Court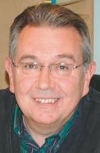 decision against his client Jim Brannon in the never-ending 2009 Coeur d'Alene municipal election case. This, according to OpenCDA.com, the Kelso-Brannon PR wing. Bill McCrory reported on the appeal three days ago (which goes to show how often I check in on OpenCDA.com, as amusing as it can be at times). McCrory called the brief as "a road map to guide the Idaho Supreme Court justices through the 2,676 pages of documents in the trial court record, 111 exhibits consisting of 563 pages, 876 pages of trial transcript, and transcripts of numerous other hearings held before and after the trial." You can read more about this latest waste of court time and resources here.
Reaction?
---
---