Tue., April 3, 2012, 2:45 p.m.
Recall Effort Vs. Bloem, 3 Councilmen
A group of Coeur d'Alene citizens is organizing a petition to recall the council members who have voted in support of the McEuen Field conceptual plan. The group, called ReCallCdA, will seek enough signatures from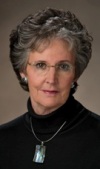 registered voters to recall council members Mike Kennedy, Woody McEvers, Deanna Goodlander and Mayor Sandi Bloem. Frank Orzell, an organizer of the group, spoke to The Press this afternoon about the group's effort. A press release Orzell delivered states the incumbents have "failed to represent the voice of the community in their excessive spending of taxpayer monies. Included in the list of examples being cited by voters across the city are the approval of a $39 million plan for McEuen Park, excessive salaries for city employees and a growing list of other projects..." Orzell said he will deliver 20 signatures, the amount required to begin a recall petition drive, to the City Clerk's Office tomorrow at 10 a.m./Tom Hasslinger, Coeur d'Alene Press. More here.
Question: Will you support a recall effort against Coeur d'Alene Mayor Sandi Bloem and three city council members?
---
---