Fri., April 6, 2012, 9:04 a.m.
Idaho Dems Optimistic This Year
House Democratic Leader John Rusche is euphoric about what he sees as a rare chance: his party winning seats in the Legislature with an incumbent Democratic president atop the ticket. Rusche concedes President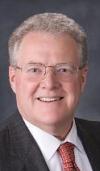 Barack Obama's unpopularity in Idaho but says the GOP's effort to mandate ultrasounds before an abortion might be trump. "They played special-interest social politics and forgot the people care about their personal freedom," Rusche said. "The response in the House wasn't anything but a response to the massive outpouring from basically women and Republican women." Fearing a rout at the polls, House Republicans revolted last month after the Senate passed Senate Bill 1387, denying the bill a hearing. Sponsors, however, say they'll be back in 2013, keeping the issue alive for the November election/Dan Popkey, Idaho Statesman. More here.
Question: Do you see Idaho Democrats picking up seats in the 2013 Legislature as a result of the battle over pre-abortion ultrasound during the last session?
---
---