Mon., Aug. 6, 2012, 11:28 a.m.
Truth About IB: Dump IB Today
A Web site called Truth About IB (International Baccalaureate) is already celebrating the demise of the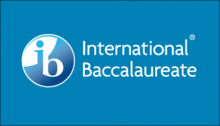 controversial program and applauding the role of school activist Duncan Koler and his wife in bringing about its expected demise: "Bit by bit (the Kolers) : "Bit by bit, they chiseled away at the denial by CDA that there was any sort of problem with IB ... Or that taxpayer money might be better spent elsewhere (like a gym membership). They withdrew their children in order to homeschool. They wrote LTE's. They protested and attended Board meetings. And ultimately, they helped get a Board majority elected that it appears will write IB's epitaph in CDA." Truth About IP is recommending that the School Board halt any further spending on IB teacher training or IB materials when it meets tonight. Full Truth About IB post here.
Question: What will be the School Board's new target, if/when it does away with IB?
---
---