A controversial advanced learning program for high school students will be pulled from the Coeur d'Alene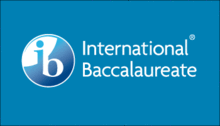 School District. The school board voted 4-0 Monday night to end the district's affiliation with International Baccalaureate, an optional course of rigorous study intended to give students a deeper understanding of world affairs and help them prepare for college. IB classes ranging from chemistry to Chinese language to art and music will be eliminated at Lake City High School after juniors and seniors currently enrolled complete their studies. Board members said the IB program falls short in its enrollment, test scores, available college credit and costs. The Advance Placement program at Coeur d'Alene High School is a better value, several said/Scott Maben, SR. More here.
Also, the Coeur d'Alene School Board received only one application for the Zone 5 vacancy — a person from Zone 2 who is not eligible for the position by virtue of residency.
Question: So did the Coeur d'Alene School Board stop the all-out assault by the United Nations to indoctrinate Coeur d'Alene school children?