Wed., Aug. 15, 2012, 9:47 a.m.
Student: Thanks For Nothing, Trustees
I am writing in protest of the school board's decision to end the International Baccalaureate program at Lake City High School. As a sophomore currently enrolled there, this affects me personally. When I transferred from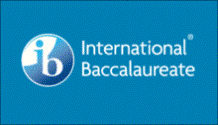 Charter last year I was eager to cultivate my education and take new challenging classes such as Debate, Orchestra, Spanish, and IB courses. With block schedule I now had those opportunities. The end of the IB program reduces my choices in education and increases the chances to lose block schedule, since IB was the main obstacle for opponents of it. In district budget cuts I notice the first things to go are the advanced programs, yet, programs for the mediocre, falling behind, KTEC students, and athletes continue to thrive. In 2009 the budget for athletics alone was $1.47 million. That is more than we have spent on IB overall/Willow Smith, Coeur d'Alene Press letter to the editor. More here.
Question: Doesn't Willow know that the School Board has saved her from being indoctrinated by United Nations propaganda?
---
---