Thu., Aug. 16, 2012, 2:19 p.m.
Fallen Bonner Ferry Hero Returning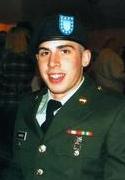 The body of Army Specialist Ethan Martin, 22, killed in Afghanistan August 7, will be flown to the Sandpoint Airport from Dover Air Force Base, Delaware, on Friday, and escorted to Bonners Ferry with his family in a military cortege. Also accompanying the cortege will be the Patriot Riders, a motorcycle group comprised primarily of military veterans and their families whose mission is to honor all the fallen heroes in this nation's war on terror. A grass-roots effort is now underway by many in Bonners Ferry to show the family just how much this community respects and honors the terrible sacrifice they've laid on the alter of freedom/Mike Weland, News Bonners Ferry. More here.
Thoughts?
---
---