Thu., Aug. 16, 2012, 12:45 p.m.
Tom: Wholeheartedly Support Bond
Chairman Tom Hamilton of the Coeur d'Alene School Board: One of the reasons I ran for the trustee position was that I felt that previous boards had not been judicious stewards of the taxpayers dollars. One of the more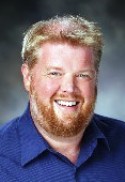 glaring examples of this was the mismanagement of the funds designated for Lakes Middle School in a previous bond package. Since that time, policy has changed to require more reporting to and oversight by the Board, more transparency with the public and most importantly, specifically prohibit "borrowing forward" (among other things) which was the issue that creating the problem with Lakes Middle School. A year ago I would have been very skeptical of this bond (which is the statement I made to this reporter). I've spent the last year trying to learn as much as I can about how the district functions, what the true needs are, where money can be saved, etc. Truthfully, the view does look different from the inside and I do wholeheartedly support this bond.
DFO: I'm very encouraged by this statement from Tom in the HucksOnline comments section, as well as his support for Superintendent Hazel Bauman and CSD finance director Wendell Wardell. BTW, I'm also hearing that Trustee Ann Seddon may be setting up a tour for Republican leaders of dilapidated school buildings tomorrow. This is the kind of leadership from the new trustees that will win community support.
Question: Do you support the $32.7M Coeur d'Alene school bond?
---
---