Fri., Aug. 17, 2012, 1:27 p.m.
IBOE Gives Vandals Big Sky OK
The Idaho State Board of Education voted Friday to give the University of Idaho authority to become a Football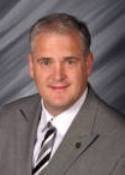 Bowl Subdivision independent and negotiate and accept an invitation to the Big Sky. The board's motion also allows Idaho to join the Big Sky in football. The board voted 5-1 with the only no vote coming from State Board President Ken Edmunds. Edmunds wanted Idaho to have to return to the board if it chooses to place its football program in the Big Sky. Idaho President Duane Nellis and Athletic Director Rob Spear — who joined the meeting via telephone — argued that they needed flexibility in case they were not able to schedule FBS games. Spear said he was "quite confident we are able to do this (in regards to scheduling)"/Brian Murphy, Statesman. More here.
Question: AD Spear seems optimistic that Idaho can fill out a Football Bowl Subdivision schedule as an Independent in 2013 & 2014. What do you think?
---
---