Tue., Aug. 21, 2012, 4:19 p.m.
O-Brew-Ma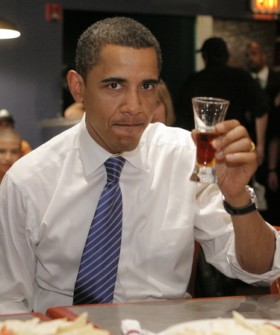 After two White House parties last year reportedly provided home brewed beer from the White House, transparency advocates are seeking the Presidential recipe under the Freedom of Information Act. According to this blog post on Politico, a group of brew enthusiasts argue that "disclosure of the requested information is in the public interest because it is likely to contribute significantly to public understanding of the operations of activities of the government."
The FOIA request added: "If you could send me a copy autographed by the president, you'd be the coolest FOIA officer in the whole federal government." (AP PHOTO/Jae C. Hong)
If you could market the Presidential home brew, what would you call it?
---
---