Mon., Dec. 3, 2012, 1:18 p.m.
New: Rathdrum Kidnap Victim ID'd
Update: The victim involved in the kidnapping has been identified as Susan M. Smith, 62 years old of Rathdrum, ID. She was transported by the Glendive Police Department to Billings, Mont., where detectives from the North Idaho Violent Crimes Task Force have met with her. She will be transported back to Idaho and interviewed. Neither she nor her family wants to speak with the media at this time. Latest from Kootenai County sheriff here.
Update: A Rathdrum woman kidnapped at gunpoint by a man on the run from police was released unharmed in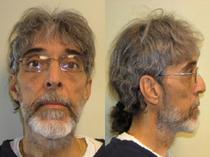 Montana as a multi-state search for the armed abductor continues. The suspect, identified as Mitchell L. Walck, is alleged to have fired on an Idaho State Police officer during a pursuit Friday night. The officer was uninjured but the gunman escaped. Authorities now believe he hid in a nearby home, where he stole two rifles and forced a 62-year-old woman into her car early Saturday. She was let go in Glendive, Mont., according to the Kootenai County Sheriff's Office. Police were alerted to the kidnapping by a woman who called Saturday morning to report that her sister in law had been abducted/SR. More here. (Montana Department of Corrections mug shots)
---
---