Thu., Dec. 13, 2012, 4:51 p.m.
Slight Detour: We Can CALM Down
Yeah, 12-12-12 was a pretty big day for a lot of folks, but I'm thinking 12-13-12 is fairly monumental too. I just learned that I can calm down and that I don't need to work as hard while watching TV. Along with stories about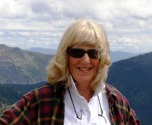 mass murders and political bickering about physical cliffs---or was that fisticuffs---and updates on Lindsay Lohan being denied probation, there is good news about how our lives will change, and the great news is that it all starts today. Because of the CALM Act, we no longer need to fumble around looking for the remote every time a commercial airs. We can sit back, relax and maybe even take a catnap while waiting for the next segment of whatever show we happen to be watching. From this day forth, the TV gods will have to match noise levels of regular TV programming whenever commercials air/Marianne Love, Slight Detour. More here.
Question: Have you ever considered how much time you've wasted watching TV commercials?
---
---