Tue., Dec. 18, 2012, 1:19 p.m.
2nd Hart Bankruptcy Filing Dismissed
A federal bankruptcy judge has dismissed former Idaho state Rep. Phil Hart's second bankruptcy filing,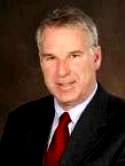 opening the way for federal authorities to go after his log home in Athol for back federal income taxes, and for the state to launch collection efforts over his state tax debts. "We're kind of in line behind the feds, and I'm not sure what's going to be left," said Bill von Tagen, deputy Idaho attorney general for the Tax Commission. The federal foreclosure lawsuit already has geared back up; a federal judge issued an order today calling for Hart to submit to a deposition on Jan. 7 as part of the case. The tax-protesting four-term state lawmaker has been fighting court orders to pay more than $600,000 in back state and federal income taxes, penalties and interest; he's lost repeated attempts to declare the taxes unconstitutional and to claim that legislative privilege should free him from some or all of his tax debts/Betsy Russell, SR. More here.
Question: What do you think is next for former solon Hart?
---
---