MONDAY, FEB. 6, 2012, 11:45 A.M.
EOB: Of Ogres & Tax Credits
Rep. Bob Nonini, R-Coeur d'Alene, sponsored legislation in the House today to add Special Needs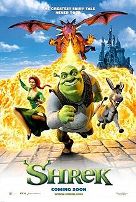 Recreation of Coeur d'Alene to the list of charities and youth rehab organizations to which donations are eligible for a tax credit. Nonini praised the group, which provides recreational opportunities to disabled people, and said, "They provide a hand up instead of a hand out." ... Rep. Lynn Luker, R-Boise, said, "I hate to be the ogre here, but this is an increase in tax credits. … I've always opposed tax credits. They skew the tax system, they pay money out, it's not just a deduction." ... Nonini responded, "I appreciate the gentleman being the ogre; at least someone else doesn't have to do it." The bill, HB 437, then passed on a 66-3 vote/Betsy Russell, Eye On Boise. More here.
Question: Should the Legislature continue to add on tax credits for worth charities & youth rehab organizations?
---
---