Tue., Feb. 7, 2012, 2:46 p.m.
Nonini, Others Caution UI Law School
Twenty Idaho legislators, including House Speaker Lawerence Denney and House Education Chairman Bob Nonini, have signed a letter asking University of Idaho Law School to jettison a perceived threat involving a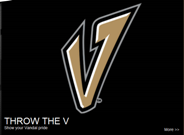 diversity program next week. In the letter obtained by IdahoReporter.com, the 20 Republicans have asked the Law School to ease up on threats they believe it's making over diversity training slated for next week on its Boise and Moscow campuses. The lawmakers were concerned that failure to attend "Dialogues on Professionalism and Diversity" would be noted on the permanent record of individual law students. In a message to UI Law School Dean Don Burnett, the legislators noted that students are required to take the course and focused on this statement as threatening: " Any student who does not participate, and has not been excused, will have a memorandum to that effected placed in his or her student record file. More from Idaho Reporter here.
Question: Should the law students be required to attend the class?
---
---