So now we celebrate bullies? I can't tell you how many "news" articles I've read in the last week that speculated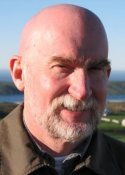 on whether or not the Susan G. Komen Foundation will be able to repair its reputation after attempting to withdraw $650,000 worth of annual funding that it currently sends to that billion dollar per year abortion mill, the ironically misnamed Planned Parenthood. Considering the heavy handed thuggery that Planned Parenthood and its allies used to reclaim that tiny sliver of their revenue stream, I have to wonder why it is that Planned Parenthood doesn't have a reputation that is in need of restoration. When Susan G. Komen's new leadership decided that it could do more to fight breast cancer with that money than Planned Parenthood could, Planned Parenthood turned its mighty guns on the Komen Foundation and painted its leadership as a cabal of religious extremists. The mainstream news media actually took the lead on this assault/Michael Costello, Lewiston Tribune. More here.
Question: Will Komen Foundation fund-raising efforts be hurt in the near future by the way it handled this controversy, from beginning to end?