Wed., Feb. 15, 2012, 8:58 a.m.
Dunno Much About Diversity Training
Idaho lawmakers can't do math. They have missed the state's revenue targets two years in a row. They can't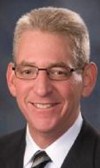 run a school system. The results are apparent. And they have difficulty accepting new ideas. Just take a look at how tone deaf they've been about protecting gays from discrimination. But they do know one thing better than anyone else: what it takes to be a good lawyer. At least 20 of them think so. Along with House Speaker Lawerence Denney, R-Midvale, Majority Leader Mike Moyle, R-Star, House Education Committee Chairman Bob Nonini, R-Post Falls, and Sen. Russ Fulcher, R-Meridian, this crew wants University of Idaho law school Dean Don Burnett to lighten up on the diversity training/Marty Trillhaase, Lewiston Tribune. More here.
Question: Are you wary of diversity training?
---
---