Fri., Jan. 6, 2012, 1:22 p.m.
Hoffman: Nothing Mature RE: O-Care
The word of the day is "maturity." As in: "Politicians demonstrate maturity when they put aside their fear about Obamacare and implement the law." Maturity. Gov. Butch Otter told reporters a few days ago that Idaho must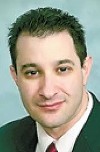 move forward with the creation of a state health insurance exchange, as required by Obamacare, lest the federal government cut its contribution to the state's Medicaid program. "We're facing a $300 million expense" if the state doesn't create a health insurance exchange, Otter warned. "We're either going to have to raise taxes, which I see no appetite for that, or we're going to have to cut from someplace else." Otter said it's one more reason the state should move ahead with the insurance exchange. I consider Butch Otter a friend. We have a common mentor, the late Ralph Smeed. I think Butch's heart is in the right place. But by golly, I don't buy the $300 million claim/Wayne Hoffman, Idaho Freedom Foundation. More here.
Question: Do you hold a "mature" position on the controversial health insurance exchange?
---
---