Thu., Jan. 12, 2012, 9:32 a.m.
"Rent" Benefit Tonight, Opens Friday
Benefit Tonight, Opens Friday: A benefit performance of "Rent" will be held tonight to support INBA Outreach scholarships and the North Idaho AIDS coalition. Purchase $25 tickets at www.inbaoutreach.org/rent. Regular performances begin Friday and run through Jan. 29. For tickets you can visit lakecityplayhouse.org.
Flashback (from KXLY story on Dec. 14): Next month "Rent" is opening at the Lake City Playhouse in Coeur d'Alene, but some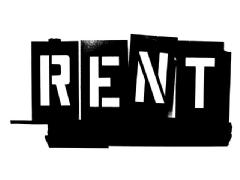 people think the plug should be pulled because of what they call immoral behavior in the musical.Rent has won a Pulitzer, a Tony and was made into a popular motion picture. According to Lake City Playhouse artistic director George Green, Rent is about "artists trying to make it in the world through their struggles, through their addictions, through their pain, through their sickness and overcome."The musical takes place under the shadow of HIV/AIDS, and there are several characters that are homosexual, and not everyone in the community is OK with the play being performed in Coeur d'Alene/Anusha Roy, KXLY. More here.
Question: Do you plan to see the Lake City Playhouse production of "Rent"?
---
---