Tue., Jan. 17, 2012, 10:26 a.m.
KT: Vik Fans Behave Badly At Game
But the score of the game (51-48 in favor of Coeur d'Alene) has nothing to do with why I feel disappointed and somewhat embarrassed by my alma mater. The student section for the Vikings was filled with fans dressed in what could be described as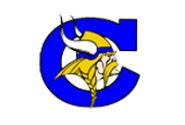 hillbilly attire, holding aloft a sea of red plastic cups. In fact at least twice, maybe three times the PA system played the currently popular country drinking song, Red Solo Cup. Some of the taunts from the Viking section to the Trojan players were offensive at best. When the buzzer sounded at the end of the game the entire CHS student section, maybe 100 strong, rushed the court under the basket in celebration. Which wouldn't have been a problem had there not still been three Post Falls players on the court and caught in the throng. At least a couple punches were thrown/Kerri Thoreson, Coeur d'Alene Press. More here.
Question: Was the behavior of the Coeur d'Alene High student section acceptable, considering the rivalry between the two schools?
---
---