Tue., Jan. 17, 2012, 11:40 a.m.
SP: Human Rights Deserve Holiday
I try to keep an open mind. Compassion can't be exercised without one, so I strive to understand the viewpoints of others as deeply as I can. Still, when a friend says, "I don't see why Martin Luther King Day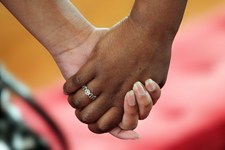 should be a national holiday, or why human rights merit one," and wasn't the first to say so, I struggled. Monday wasn't just MLK Day; it was also Human Rights Day in Idaho. January 1947 marked the initial drafting of the Universal Declaration of Human Rights, which outlines basic civil rights including marriage, voting, religion, and economic equality (many on which MLK also focused, leading to several changes in U.S. law now considered fundamental). This document was signed December of the following year, when most other states and nations celebrate Human Rights Day. To be honest, I hadn't encountered such a viewpoint until moving to Idaho from another state, so I spent the weekend exploring why/Sholeh Patrick, Coeur d'Alene Press. More here. (AP photo for illustrative purposes)
Question: Have you encountered anyone who questioned the need for the Martin Luther King Jr. holiday?
---
---