THURSDAY, JAN. 19, 2012, 2:04 P.M.
Reward Offered For Fugitive Howell
Crime Stoppers of the Inland Northwest has offered a cash reward for information leading to the arrest of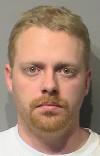 fugitive Nathaniel Robert Howell. Howell is wanted on a Kootenai County felony warrant charging him with four counts of lewd conduct with a minor and five counts of sexual exploitation. Bond has been set at $150,000. Howell is a 5-feet-10 white male, weighing 175 pounds with hazel eyes and blonde hair. Howell was last lived in the Sagle and Coeur d'Alene areas. His last known vehicle is a 1985 Blue Toyota Truck with an Idaho license plate number of K432983. Police contact information here.
---
---