THURSDAY, JAN. 26, 2012, 10:54 A.M.
King: Beware Of Intolerance Image
Update: House OKs anti-Occupy bill 54-16 and: Hart, 2 other Republicans oppose/Eye On Boise
Rep. Phylis King, D-Boise, said she originally thought the anti-Occupy bill, HB 404, sought to abridge 1st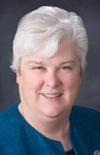 Amendment freedoms, but after reading an Attorney General's opinion and studying the law, concluded it didn't. "But the perception is still out there," King said. "I've gotten emails from all over the state. They believe they are just expressing their rights to freedom of assembly." She said, "I think the occupiers have pointed out issues that we should be working on," from jobs to the homeless to drug and alcohol treatment. "As you vote, think about the image of Idaho -- are we portraying an image of intolerance?"/Betsy Russell, Eye On Boise. More here.
Question: Will Idaho appear intolerant if legislators boot Occupy Boise from Capitol area?
---
---