Fri., July 6, 2012, 11:08 a.m.
Edit: Gookin's Right, It Isn't Fair
Darn it, Dan, you're right. It isn't fair. We're referring to Parental Frustration No. 4,366, Article 119, subsection B. You could look it up. We're paraphrasing here, but this particular fairness doctrine involves difficulty in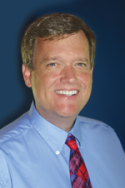 effectively communicating with college-aged children. In this particular case, Dan Gookin -- a local author, member of the Coeur d'Alene City Council and proud pop -- wrote a letter to the editor expressing his angst over several aspects of PF 4366. One of Dan's sons didn't see a "tuition due" email he'd been sent from North Idaho College, leading to his tuition not being paid, NIC withholding the son's certificate and rendering credit for summer courses in doubt. News flash: Many college-aged children have moved past email at lightning speed. It is as antiquated to them as snail mail has become to many a middle-ager. These days, as Mr. Gookin points out, text messaging and social media like Facebook and Twitter are not just the preferred methods of youthful communication, but in some instances are seemingly the only ways they communicate/Coeur d'Alene Press Editorial Board. More here.
Question: How often do you use traditional email to communicate with others?
---
---