Fri., July 6, 2012, 8:46 a.m.
Kid Killers Could Get 2nd Chance
Felicia Reese (pictured) was buried in a wedding dress she never got to wear. She was killed by a 17-year-old wannabe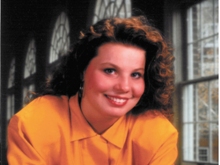 gangster named Kevin Boot who has lived behind bars since he was convicted of aggravated murder in 1995. But a ruling by the U.S. Supreme Court last week may give Boot — and others who received mandatory life sentences for heinous crimes committed as minors — a second chance at freedom. "The regime that sentences someone who commits that crime when they're that young should take their age into account," says Jeffry Finer, a Spokane attorney who plans to take up Boot's case. In a 5-4 decision, the Supreme Court ruled that laws that require life sentences for certain crimes regardless of a defendant's age violate the Eighth Amendment's guarantee against "cruel and unusual punishment"/Chris Stein, Inlander. More here.
Question: Should kid killers like the wannabe gangster who brutally murdered Felicia Reese be given a second chance at freedom?
---
---