Mon., July 16, 2012, 1:21 p.m.
Green Replies To Plan Code Critics
Some of a Republican group's concerns about Kootenai County's land use code are already going to be addressed, and some are off base, according to county officials and the consultant helping write the code. "I'm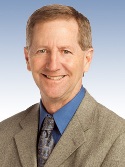 very cognizant of people's property rights, and we welcome participation, especially to address specific concerns in the code," said Commissioner Dan Green about the drafting of the Unified Land Use Code. Green said on Wednesday morning that he had yet to see the resolution passed by the Kootenai County Republican Central Committee at a meeting on Tuesday. The document contends that the ULUC as written would violate property rights, and it calls for the commissioners to hold regional hearings and notice property owners individually. Upon learning the committee's requests, Green said hearings are already slated to be held on the draft ULUC. Hearings will be scheduled before the Planning and Zoning Commission, he said, and then before the county commissioners/Alecia Warren, CdA Press. More here.
Question: What do you make of the 42-2 vote by the Kootenai County Republican Central Committee on a resolution opposing the county's Unified Lane Use Code?
---
---