One of the newest trustees on the Coeur d'Alene school board would like to see a mandatory student uniform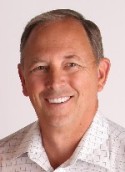 policy instituted at every school in the district. Jim Purtee, who was appointed to serve as a trustee in April, pitched the idea at Monday's school board meeting. He was elected to serve as the board's vice-chair at the same meeting. Purtee said he's promoting uniforms because he feels it's his duty as a trustee to bring forward ideas and programs that will improve students' academic results. "As has been proven, across the country, allowing casual dress is allowing a distraction to the learning environment, so why allow that?" Purtee told The Press on Thursday. At least one of Purtee's fellow board members, Tom Hamilton, disagrees/Maureen Dolan, Coeur d'Alene Press. More here.
Question: Do you agree with Trustee Jim Purtee that all schools in the Coeur d'Alene School District require mandatory student uniforms?