WEDNESDAY, JULY 25, 2012, 8:27 A.M.
Kerri: Hagadones Deserve Attaboys
I have to respond to (Stickman's) comments about Duane Hagadone and his philanthropy. Beyond his investment in this community, of his own dollars, to provide jobs in his numerous business ventures, Duane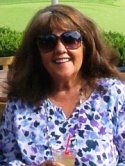 and Lola do many untold quiet good deeds and acts of generosity. In every community the biggest dogs have the most detractors ie: the Cowles family in Spokane for example. True that the Hagadones live a lifestyle the majority of us will never know but that lifestyle was earned by hard work, shrewd investments and business acumen. I don't begrudge anyone their success or second guess what's in their heart to give back to their fellow man. I do what I can do and at the end of any given day sincerely hope I've made a difference somewhere, to someone. God bless anyone, including Duane Hagadone, who give of their time and treasure. The event tonight raised $500,000 for the Boys and Girls Club of Kootenai County and will absolutely make a difference in the lives of hundreds of children in our community. I'd call that worthwhile by any definition.
DFO: Couldn't agree more. Duane & Lola deserve a monster Hat Tip for hosting the fundraiser for the Boys and Girls Club at their Casco Bay home -- as well as all those other fundraisers for worthy causes in the community. Saaalute. (Coeur d'Alene Press story here)
Thoughts?
---
---