Mon., July 30, 2012, 8:19 a.m.
Press: Requiem For A Good Program
Fans of the Coeur d'Alene School District's International Baccalaureate program, that sure does sound like taps in the background. Since a group of citizens just this side of the John Birch Society took lethal aim at IB,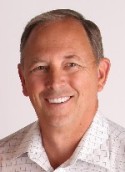 worried that the globally acclaimed program for accelerated learners was actually scholastic subterfuge behind which commies and atheists and Cubs fans lurked, its life in North Idaho was limited. First IB was cut from two high schools to one. Now it is up before the district's Board of Trustees for execution. Our defense of the program is strong but not boundless. The curriculum itself is outstanding. Top educators across the nation agree that teaching our children to think critically is as vital a mission as any, and IB excels at that. Its Theory of Knowledge class is without peer in North Idaho. But the IB curriculum is challenging enough to scare away many students, and in the final analysis it is only going to be as valuable as its teachers and students make it/Coeur d'Alene Press Editorial Board. More here. (Coeur d'Alene School District photo: James Purtee, an appointed trustee who opposes IB)
Question: Are you going to miss International Baccalaureate?
---
---