Fri., June 15, 2012, 5:15 p.m.
Taggart: They're All Wrong
John Austin is wrong; Dan Gookin is wrong; Tony Berns is wrong; Mary Souza is wrong; Kathy Sims is wrong; Mike McDowell is wrong; Cliff Hayes is wrong; and any other person who has stated an opinion regarding the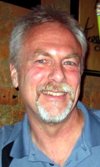 tax impact of urban renewal districts on taxpayers located outside of any district is wrong. How is that possible? How can everyone be wrong when talking about the impact of tax increment financing? Because it is nearly impossible to accurately analyze the true tax impact of any urban renewal district. To do so would require the ability to travel back in time and see what would have happened if the district had never been created. This could be called the George Bailey effect, after the Jimmy Stewart character in "It's a Wonderful Life." What would Coeur d'Alene look like if there had never been any urban renewal district created? No one knows. We do know it would not be the same, but how would it differ? Again, no one knows. Many have opinions, opinions based on assumptions, assumptions that are based on few actual facts/Tom Taggart, Coeur d'Alene Press op-ed piece. More here.
Thoughts?
---
---