Mon., June 18, 2012, 8:24 a.m.
MikeK: To UnFriend Or Not To Unfriend
Coeur d'Alene City Councilman Mike Kennedy drives Hard Right Republicans in Kootenai County cuh-razy. Kennedy has committed the unpardonable sin of being a Democrat in a nonpartisan office in licorice-red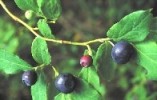 North Idaho. In 2009, Kennedy squeaked past Republican-backed Jim Brannon by five votes – and then withstood a lengthy legal challenge to win by three votes. Now, he's one of the four city elected officials targeted for recall by organizers tied to the county Republican Party. Kennedy has handled much of the partisan hatred with his humor intact. On his Facebook wall last week he wondered about social media etiquette during a recall attempt. He knows, for example, he has befriended, hired or helped the children of some of the individuals who have signed petitions for his recall (which are public). Facebooked Mike, tongue firmly cheeked: "Should you unfriend them on Facebook? How else do you handle it?" Maybe Facebook should install a dislike button?/DFO, Huckleberries. More here.
Question: What type of "Facebook Friends" do you unfriend?
---
---