Tue., June 19, 2012, 8:34 a.m.
DTS: Bloem Needs To 'Sell Ideas'
DTSinIdaho: Democracy is not clean and pretty. There are many wounds that need to be healed. To start with, I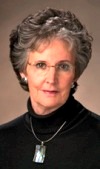 hope the council takes a bit to ponder this whole situation to figure out how it all grew to such a rediculous spectacle. First of all, Mayor. This is not your second grade class. They will not do something, just because YOU say it is right. You need to look into getting a professional marketing person to show you guys how to communicate to the general public. SELL your ideas to the public at large… don't just plop down a very large, and expensive product with out a nice fanfare. Analyse where people were getting their incorrect infromation from and work with those outlets… I realize the opencda site will always be the negative, sour, hateful face of Coeur d'Alene, but you need to follow it so you can be ahead of the propoganda curve.
DFO: I agree with DTS that Mayor Sandi Bloem & the better half of the City Council have done a poor job explaining Lake City Development Corp. and the tremendous progress in this community to the public. They shouldn't waste a minute on the OpenSewer-Dot-Com site, trying to explain that progress. But they no longer can allow Mary Souza, Kathy Sims and other political opponents to define the issues and questions. Propaganda and quarter-truths need to be confronted in print, online, on the air and anywhere else with facts.
---
---