A Spokane sex offender facing a potential life sentence for allegedly molesting a girl at the NorthTown Mall is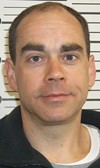 out of jail. Richard Michael Payne, 55, posted $250,000 bond through a bonding company and was released from Spokane County Jail about 10 p.m. Wednesday. Payne is under court orders not to contact children or visit places where children gather. He's also wearing an ankle monitor that tracks his movements, said his lawyer, David Hearrean. "I just don't want people to go out and try to take the law into their own hands," Hearrean said. "What happened to innocent until proven guilty beyond a reasonable doubt?"/Meghann Cuniff, Sirens & Gavels. More here.
Question: Would you let this guy back out of jail?