Wed., March 28, 2012, 8:49 a.m.
'Brokeback' Xmas Gift Offends Nonini
A bit more on an Idaho Legislature culture clash, which was reported Wednesday by the Statesman's Sean Cockerham in a profile of Boise Democratic Sen. Nicole LeFavour, who is retiring from the Senate to run for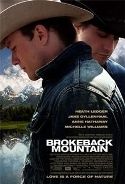 2nd District Congress. Cockerham was unable to reach House Education Committee Chairman Bob Nonini, R-Coeur d'Alene, who LeFavour said was the lone lawmaker among 60 who received a DVD of "Brokeback Mountain" as a Christmas gift and expressed his disfavor. LeFavour intended the gift as an icebreaker that might help convince lawmakers to finally expand the Idaho Human Rights Act to cover discrimination on the basis of sexual orientation and gender identity. I caught up with Nonini this morning after his committee passed a compromise on teacher pay that's one of the few puzzle pieces left before lawmakers can adjourn for the year. Nonini explained why he took offense and how he returned the disc to LeFavour when the Legislature convened in January/Dan Popkey, Idaho Statesman. More here.
Question: Was it bad form on Sen. LeFavour's part to send "Brokeback Mountain" to a social conservative like Nonini? Or bad form on Nonini's part to make an issue of it?
---
---