FRIDAY, MARCH 30, 2012, 2:46 P.M.
HuffPo Unpaid Blogger Suit Tossed
A New York district judge today threw out a $105 million lawsuit filed by former, unpaid Huffington Post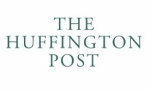 bloggers who insisted they are entitled to a chunk of the blog's $315 million sale price to AOL. The bloggers - Jonathan Tasini, Molly Secours, Tara Dublin, Richard Laermer, and Billy Altman - sued HuffPo last year, arguing that they served as "modern-day slaves on Arianna Huffington's plantation." Judge John G. Koeltl, however, disagreed. HuffPo was very clear about the fact that the bloggers would be unpaid. Their payment was the exposure that a contribution to the popular website brings with it/PC.com. More here.
Question: If I could/would sell Huckleberries Online to AOL, I'll gladly share the giant goose egg I expect to get for it with everyone Deal?
---
---