Sat., March 31, 2012, 12:24 a.m.
Costello: Zimmerman Is Media's Victim
Do you smell black churches burning? I do. Back in 1996 the Democrat/media complex created a false narrative about a wave of black church arsons. Then President Bill Clinton eloquently recalled how a strikingly similar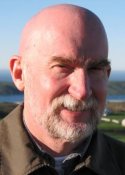 epidemic in his home state of Arkansas had touched his heart when he was a child. Everyone swooned. It was a remarkably Clintonian feat of memory, because those church burnings that were seared into his memory didn't happen either. But the purpose of the fabricated narrative was to cement the re-election of Bill Clinton, who was portrayed as the only man capable of healing the racial rift that these burning churches represented. And it was all a fraud. USA Today strayed off the reservation, committed an act of investigative journalism and proved that the wave of black church arsons was wholly apocryphal.The mainstream news media was exposed for making it all up. They used to have a word for fake, inflammatory journalism. It was called "yellow journalism." Today, it's called journalism. Democrats seized upon the Trayvon Martin shooting in Florida as an opportunity to reprise their 1996 role as racial conciliators. And the media played along. But they've blown it mightily/Michael Costello, Lewiston Tribune. More here.
Thoughts?
---
---