Tue., May 1, 2012, 12:52 p.m.
Ysursa: City Right RE: Recall Deadline
Secretary of State Ben Ysursa, pictured, has written a letter to Coeur d'Alene City Clerk Susan Weathers & Kootenai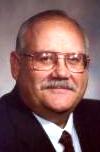 County Clerk Cliff Hayes, confirming that Weathers is right regarding the June 19 deadline to collect & certify recall petitions. The 75-day deadline includes the time the county clerk will spend verifying the signatures, said Ysursa in a letter sent today that confirms an April 18 letter sent by Ysursa's Chief Deputy Tim Hurst. Idaho code requires that "the recall petition must be perfected with the required number of certified signatures within 75 days following the date of approval as to form," Ysursa wrote in his two-page letter. You can read it here.
Question: Don't you think it's time for Hayes and Prosecutor Barry McHugh to drop their lawsuit against the city to clarify the recall deadline?
---
---