Thu., Nov. 1, 2012, 11:40 a.m.
Bubba: Hamilton Maturing Politically
Bubba32 (re: Purtee resigns from School Board for health reasons): I think the board will appoint Christa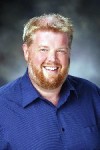 Hazel. Tom appreciates thoughtful, open dialogue, which Christa will provide. She is dedicated and well-versed in school board issues. It will also demonstrate that the board is committed to move beyond mere ideology and have a board that reflects its constituency. Over the course of his chairmanship Tom is politically maturing. He may be more open at this time to demonstrate that he is willing to work with people who do not see through his same lens, which will help the community reach a lasting compromise. I sense a growing quality of leadership in Tom Hamilton that is only just beginning to bud. For that reason, I will not cynically assume a RR will be appointed.
Question: What type of individual does the Coeur d'Alene School Board need to pick to fill the vacancy created by Purtee's resignation?
---
---