Fri., Nov. 2, 2012, 8:45 a.m.
Ex-RR Leaders Reject Govt Change
An organization promoting the alternative form of county government on next week's ballot is making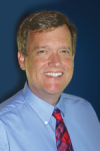 unrealistic promises, according to a group of elected officials and community activists. A letter signed by the group, comprised of former Reagan Republican leaders, accuses Streamline Kootenai of spreading misinformation about what the ballot initiative would achieve. "We are urging the voters to ignore the slick flyers and misleading advertising of Streamline Kootenai and vote to retain our present form of county government," states the letter, which was submitted to The Press late Thursday. The letter is signed by Larry Spencer, Gary Ingram, Coeur d'Alene city councilmen Steve Adams and Dan Gookin, as well as Jack Schroeder, Mary Souza and Jim Brannon/Alecia Warren, Coeur d'Alene Press. More here.
Question: Has remaining Kootenai County Reagan Republcians board members taken a position on streamlining county government? Wiseguy? ReaganRepub?
---
---