Wed., Nov. 7, 2012, 1:24 p.m.
Adler: Why Luna Laws Flopped
In Tuesday's convincing defeat of the three educational reform measures, widely known as the "Luna Laws,"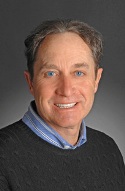 Idahoans delivered a stinging rebuke to GOP leaders, including Gov. C.L. "Butch" Otter and state schools superintendent Tom Luna. In their rejection of Proposition 1, voters retained and protected the collective bargaining rights of teachers. This rich political irony is not to be overlooked. Idaho, one of the reddest of red states — and a right-to-work state to boot — reversed course to preserve the rights of teachers to negotiate nearly all the terms of their contracts. We'll wonder about the reasoning behind this reversal, but it likely stems from at least three factors/Boise State professor David Adler, Idaho Statesman. More here. (Boise State University photo of David Adler)
DFO: Superb post-mortem on overwhelming rejection of Luna Laws.
---
---