WEDNESDAY, NOV. 7, 2012, 1:08 P.M.
Shoshone Sheriff Alexander Wins
Voters from across Shoshone County Tuesday made their way to the ballots to cast their votes for not only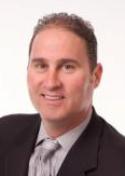 the President, but for several important local races. In one of the more hotly-contested local races, incumbent Democrat Mitch Alexander (pictured) won the position of Shoshone County Sheriff over Gene Marquez with Alexander taking home 3,152 votes to Marquez' 2,103. Democratic incumbent Prosecutor Keisha Oxendine Stutzke took down her Republican challenger James McMillan by over 1,000 votes with 3,322 to McMillan's 1,704. In the race for State Senator of District 7, Independent Jon Cantamessa won Shoshone County, but Republican Sheryl Nuxoll was able to win the seat behind support from elsewhere in the district/Bobby Atkinson, Shoshone News-Press. More here.
State Senator, District 7
IND
Jon Cantamessa
6,532
36.1%
REP
Sheryl L Nuxoll
11,583
63.9%
State Representative, Position A, District 7
DEM
Casey Drews
6,276
35.2%
REP
Shannon McMillan
11,551
64.8%
State Representative, Position B, District 7
DEM
Nancy M. Lerandeau
5,882
32.7%
REP
Paul E. Shepherd
12,085
67.3%
Thoughts?
---
---