Thu., Nov. 8, 2012, 5:05 p.m.
Bay Views: Washington Scores A Hit
With the passage of initiative 502 legalizing Ganja not just for medical use, but classed the same as booze,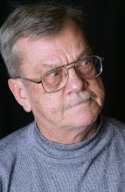 this progressive state has formalized what most people have known for years. Prohibition doesn't work. A law that is not respected by the citizens is unenforceable. Those words were used back in the day of alcohol prohibition repeal. In examining the state map by voter approval or disapproval, a hilarious occurrence happened. Stevens and Pend Oreille Counties, a rural haven for unlawful agricultural pursuits voted in the negative against initiative 502. It turns out the the pot farmers that are prolific in the rural areas of Northeast Washington, and probably Idaho as well, voted against legalizing marijuana. Apparently the new law will put many entrepreneurs out of work since they make a good living growing and distributing their own product/Herb Huseland, Bay Views. More here.
Question: Meanwhile, North Idaho authorities are nervous re: fallout in their border areas from now legalized pot in Washington. Do you think our lawmen have a legitimate worry?
---
---