Thu., Nov. 8, 2012, 1:05 p.m.
Idaho Legislature Pretty Much Same-o
More than 20 seats changed hands in the Idaho Legislature Tuesday. Some House members made the jump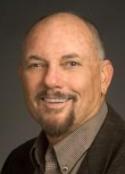 to the Senate. And plenty of new faces will be in the legislature when the session starts in January. Boise State political science professor Gary Moncrief says, despite the changes, the makeup of the House and the Senate will be pretty much the same. "It's often the case after redistricting that you'll see some movement, one way or the other, in terms of a partisan shift and there's absolutely none in Idaho this year," explains Moncrief. "I guess that means the redistricting turned out to be fairly neutral. The other thing I'd mention is that while the numbers are the same in terms of the partisan distribution, the people are not the same"/Samantha Wright, Boise State Public Radio. More here.
Question: Do you expect 2013 Idaho Legislature to be upgrade/downgrade from 2011-12 ones?
---
---