Thu., Nov. 8, 2012, 11:11 a.m.
My 2 Cents: 2013 Race Has Begun
While most of you are letting out a sigh of relief re: the end of the bruising 2012 general election & primary, others locally are busy at work on the 2013 elections -- the nonpartisan Coeur d'Alene School Board & nonpartisan Coeur d'Alene City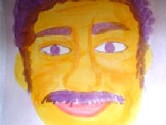 Council and mayor. The Coeur d'Alene School Board is chock full of Reagan Republican endorsees and appointees. The Reagan Republicans will crank up their effective propaganda machine & ground troops to protect the positions of Ann Seddon and (board member) Jim Hightower -- and a possible 3rd appointee to replace appointee Jim Purtee -- next spring. A bigger election still will be for the seats now occupied by Mayor Sandi Bloem and Coeur d'Alene City Council members Mike Kennedy, Deanna Goodlander and Woody McEvers -- all targets of the failed recall attempt, backed not so subtlely by the Reagan Republicans & Coeur d'Alene allies (Sen. Kathy Sims, OpenCDA, etc.) I don't believe Coeur d'Alene is as far to the right in its politics as Legislative Districts 2 (Hayden/Rathdrum area) & 3 (Post Falls). However, it leans Republican and is vulnerable to partisan rhetoric/propaganda from a group run by Post Falls residents claiming to represent local Republicans in general. Mayor Bloem and whichever incumbent council members who decide to seek re-election will be demonized by the Reagan Republicans & allies -- as they have been in the past -- for supporting urban renewal, McEuen Field makeover, and sundry other "evils," mostly imagined. Vision and progress are hanging by a thread of one seat on the City Council. The forces who routinely oppose progress in Coeur d'Alene will be ready to try to take over again. Will Reasonable Republicans, businessmen & civic leaders, Democrats and nonpartisans be ready to join together to stop them again?/DFO.
---
---