Fri., Nov. 9, 2012, 11:34 a.m.
Hoffman: Keep Fighting Obamacare
Now that President Obama has won re-election, the voices for a state health insurance exchange have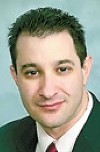 amplified their rhetoric, telling us that we must stop dilly-dallying and get busy like bees building the federal government's health care hive. In reality, the election changes nothing. Top officials in other states have yet to become drones for the federal government collective. Even after the election, they're still resorting to independent thought. They know our freedom is best served by continuing to reject Obamacare/Wayne Hoffman, Idaho Freedom Foundation. More here.
Question: Do you agree with Wayne Hoffman that Gov. Butch Otter and Idaho GOP leaders should keep resisting Obamacare (also today's poll question)?
---
---