MONDAY, NOV. 12, 2012, 8:54 A.M.
Wilson Bruises Cougs On Way Out
Item: WSU to investigate Wilson's abuse accusations/Christian Caple, SR
We have now reached the "Coach, are you still beating your players?" phase of the Mike Leach era at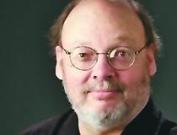 Washington State. Old joke. Not very funny. And just about the only possible booby-trap that might have given the school second thoughts about committing $11 million of its pot of TV gold to the Calico Jack of the coaching fraternity to save a football program from terminal irrelevance. So is there anything to the outrageous, and unspecified, claims of the coaching staff's abuse of players – "physical, emotional and verbal" – in Marquess Wilson's letter of resignation to the Cougars? Does it matter?/John Blanchette, SR. More here.
Question: What should Washington State do?
---
---