Mon., Nov. 12, 2012, 9:09 a.m.
You Think Things Are Bad Now?
Alexis de Toqueville predicted this. He almost predicted the date. Toqueville was a prominent French historian and social scientist who traveled through the nascent United States in the early 19th century because he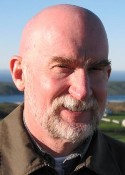 wanted to observe and document this radical experiment in self-governance. He was impressed by the idealism of the new nation, but doubted that the country could long exist: "A democracy cannot exist as a permanent form of government. It can only exist until the voters discover that they can vote themselves largesse from the public treasury. From that moment on, the majority always votes for the candidates promising the most benefits from the public treasury with the result that a democracy always collapses over loose fiscal policy, always followed by a dictatorship. The average age of the world's greatest civilizations has been 200 years."He may have been off by a decade or so, but after this last week's election results, can anyone doubt the accuracy of his prophecy?/Mike Costello, Lewiston Tribune. More here.
Question: Costello goes on to predict that "Obama's second term will do for Republicans what Hoover's one term did for the Democrats." What do you think?
---
---